Finding Your Past - This event has already occurred
Event Details:
Join us for a half-day of workshops, presentations, and demos focused on how to begin or advance your family or local history project! You'll learn from local experts, amateurs, and peers how to get going and keep going with your personal history project. All skill levels welcome! Sessions include:
Digitize Your Family Memories (11 a.m. workshop)
Learn about the free tools available at the Library to digitize and preserve your family mementos. We'll show you how our scanners and converters can help you save your precious family photos, documents and videos.
Forging Freedom: Brantford and the Underground Railroad with Karolyn Smardz Frost (11 a.m. speaker event)
Join Karolyn Smardz Frost, a historian, award-winning author and professor for a discussion about Brantford's important link to the Underground Railroad.
**You can join in the discussion with Karolyn online. Click this Zoom link to participate.**
Researching the Unusual with Mark Leslie Lefebvre (12:30 p.m. speaker event)
How do you research the ephemeral and the elusive? Or topics as controversial and debated as paranormal phenomena? Every town and gathering place has its ghost stories and local legends, but documentation can be difficult to establish and corroborate. Join author Mark Leslie Lefebvre (Haunted Hamilton, Spooky Sudbury) and local researcher Nicholas Archer for advice and best practices.
Mark Leslie Lefebvre is the author of Haunted Hamilton, Creepy Capital, and four other titles about ghosts and unexplainable/paranormal. He is also the author of the Canadian Werewolf series or urban fantasy adventure novels and a series of non-fiction books for writers. He has been working in the bookselling and publishing industry since 1992, the year his first short story appeared in print. You can find him online at www.markleslie.ca
Getting Started with Ancestry Library Edition (1 p.m. workshop)
Are you interested in researching your family history and looking for tips on how to use one of the most popular genealogical databases? Or, are you familiar with Ancestry and looking for an update? During this program you will learn the basics of Ancestry Library Edition to help get you started on the journey of discovering your family's history.
Author Talk with Mary Fairhurst Breen (2 p.m. speaker event)
Find inspiration from Mary Fairhurst Breen, author of the memoir Any kind of luck at all! Mary will discuss some of the pleasures and pitfalls of writing family stories. She will also share some simple steps you can take to start documenting your family's history without feeling overwhelmed by bins of photos and muddled memories.
Mary Fairhurst Breen is the late-blooming Toronto author of Any Kind of Luck at All and has written personal essays for the Globe and Mail, Toronto Star, Business Insider, Briarpatch, This Magazine, Shameless and CBC radio. Her upcoming book for young readers is Pride and Persistence: Stories of Queer Activism. Find her at maryfairhurstbreen.ca
Registration begins December 12.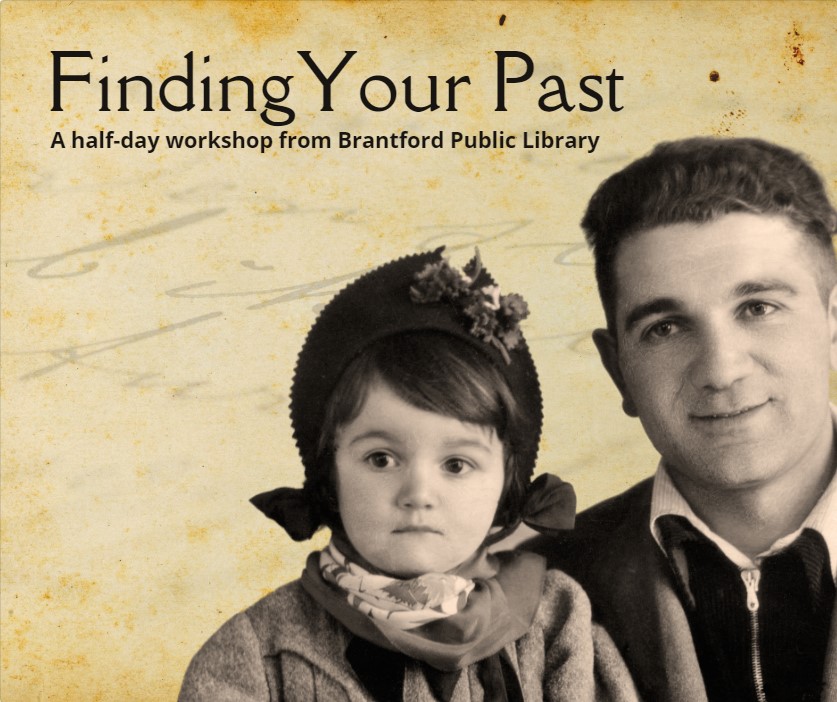 Title
Date: Date
Location: Location
Category: Category