Brantford Public Library Authors Series: Featuring Rachel McMillan (Live Event) - This event has already occurred
Event Details:
Enjoy wine, cheese, and a discussion with one of our country's best authors! On March 16 we welcome Rachel McMillan to the Brantford Public Library for an author event.

Doors open at 6:30 PM for a wine and cheese reception. (Wine is $5.00, refreshments are complimentary.) Registration is required; must be 19+ years of age to be served wine.

Click the Register button to reserve your seat now! Registration begins December 12.

About the Author:

Rachel McMillan is the author of The Herringford and Watts Mysteries, The Van Buren and DeLuca Mystery Series, the Three Quarter Time Series, and standalone novels The London Restoration and The Mozart Code.
Her non-fiction works include Dream, Plan and Go: A Travel Guide for Independent Adventure and A Very Merry Holiday Movie Guide.

Rachel lives in Toronto and is always reading.

Please contact Alana at acumberbatch@brantfordlibrary.ca with questions about the event.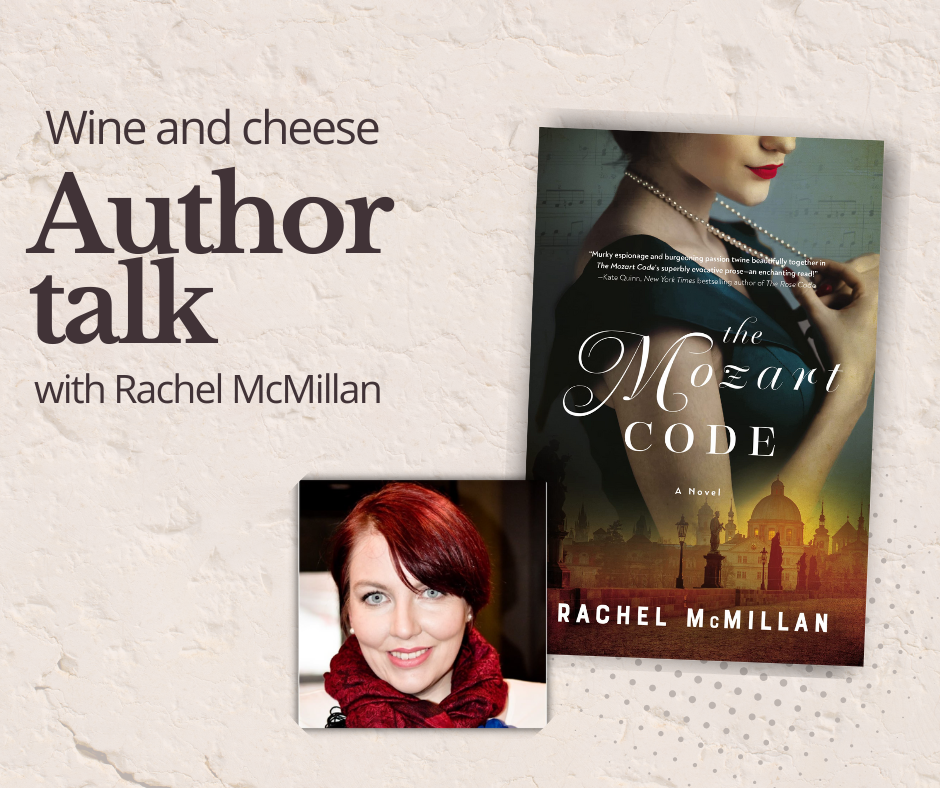 Title
Date: Date
Location: Location
Category: Category