Winterkill: a Book Launch Event with Marsha Skrypuch - This event has already occurred
Event Details:
Join us to celebrate the launch of Winterkill, a timely reminder that it has been less than a century since another catastrophic time in Ukrainian history. Known as the Holodomor, or death by starvation, Ukraine's Famine-Genocide in the 1930s was deliberately caused by the Soviets to erase the Ukrainian people and culture.
Marsha brings this deeply resonant point in history to life in a story about unity, perseverance, and a people's determination to overcome – told from the perspective of a 12 year old boy. Come hear the story behind Nyl and Alice, two young Ukrainians with a plan to save themselves and their community against overwhelming odds.

About the author:
Marsha Forchuk Skrypuch is a Ukrainian Canadian author acclaimed for her nonfiction and historical fiction, including Making Bombs for Hitler, The War Below, Stolen Girl, Don't Tell the Nazis, Trapped in Hitler's Web, and Traitors Among Us. She was awarded the Order of Princess Olha by the President of Ukraine for her writing. Marsha lives in Brantford, Ontario, and you can visit her online at calla.com.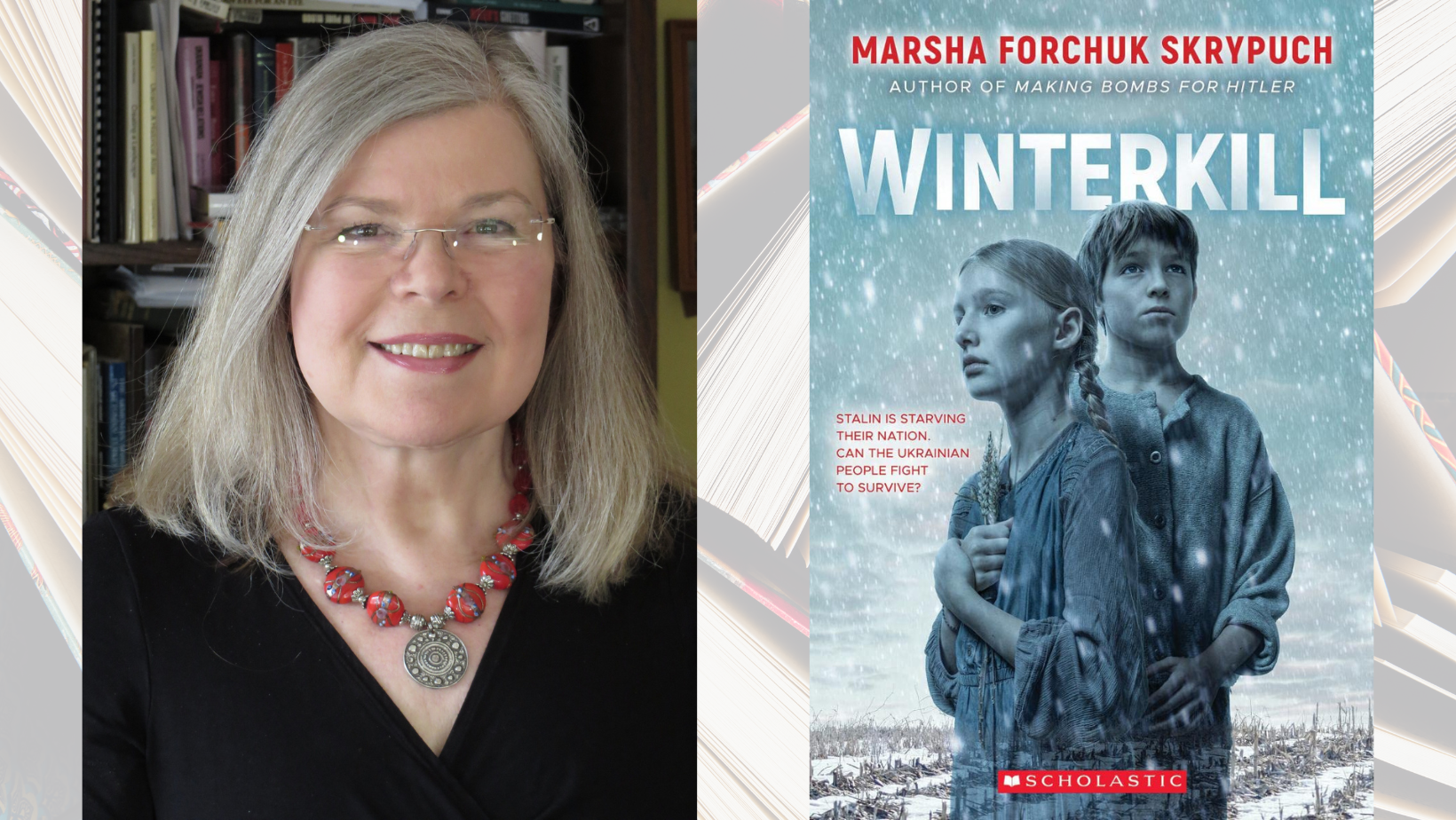 Title
Date: Date
Location: Location
Category: Category