Kids Can Fly: The Parachute Program - This event has already occurred
Upcoming Dates:
Wednesday, August 10, 2022 1:00 p.m. - 2:30 p.m.
Event Details:
Support is here…The Parachute Program is a place for moms with babies in the first year to meet and share your joys and challenges. Jane Flinders, an RECE with over 40 years' experience working with moms and babies is the program facilitator. If you are feeling anxious, overwhelmed, in need of more support or could use someone to talk to about the huge job of parenting, please join us. In partnership with Brantford Public Library, Kids Can Fly is offering an on-site drop-in Parachute Program each Wednesday beginning at 1:00 pm. Registration not required but space is limited. This program is for moms and babies 0-12 months of age.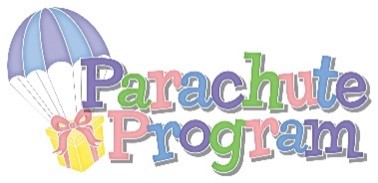 Title
Date: Date
Location: Location
Category: Category