Scientists in School presents Science Meets Art! - This event has already occurred
Event Details:
If you love science, this virtual workshop presented by Scientists in School is the perfect way to spend the June 6 PA Day. Kids ages 6-12 are invited to participate in this fun, hands-on virtual STEM workshop.

Discover what happens when science meets art! Explore perception as you use shadows, colour, motion, and light to create art from science. You'll make a puppet, a spinning top and a kaleidoscope, as well as design your own galaxy. "The greatest scientists are always artists as well!" (Albert Einstein)

Please register to reserve your science bag, then pick up it from Main between the dates of June 1-6. You can decide whether you would like to view the virtual workshop from your home or at the Main library in the Programming Room.
Registration begins April 19.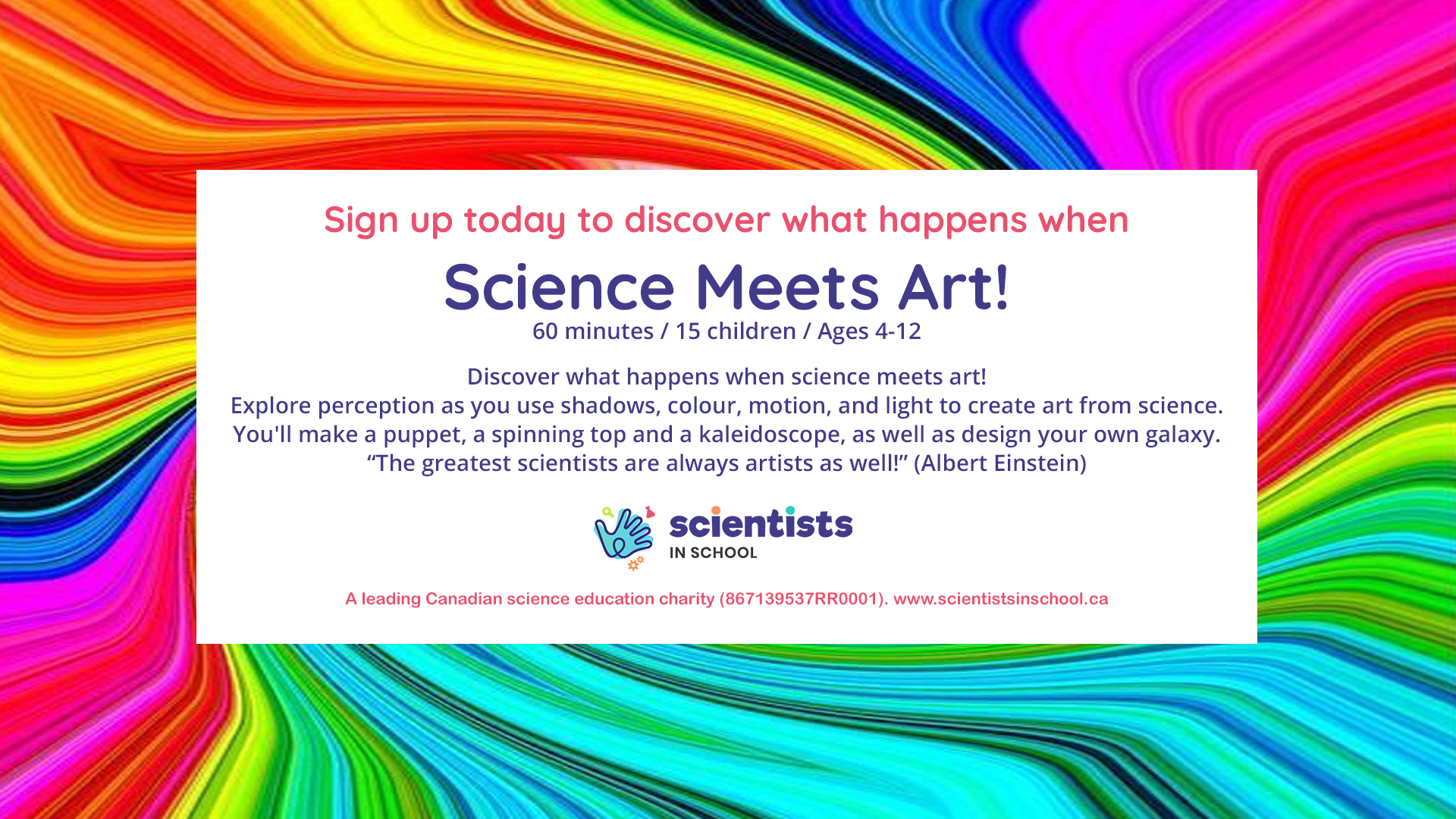 Title
Date: Date
Location: Location
Category: Category