Scientists in School presents Ride n' Roll with Science! - This event has already occurred
Event Details:
If you love science, this virtual workshop presented by Scientists in School is the perfect way to spend the June 6 PA Day. Kids ages 6-12 are invited to participate in this fun, hands-on virtual STEM workshop.

Discover the actions and reactions of bumper cars. Explore the forces at work when you spin. Create a zipline while investigating gravity. Design a roller coaster to meet a challenge. It's all about the physics of riding 'n' rolling!

Please register to reserve your science bag, then pick up it from Main between the dates of June 1-6. You can decide whether you would like to view the virtual workshop from your home or at the Main library in the Programming Room.
Registration begins April 19.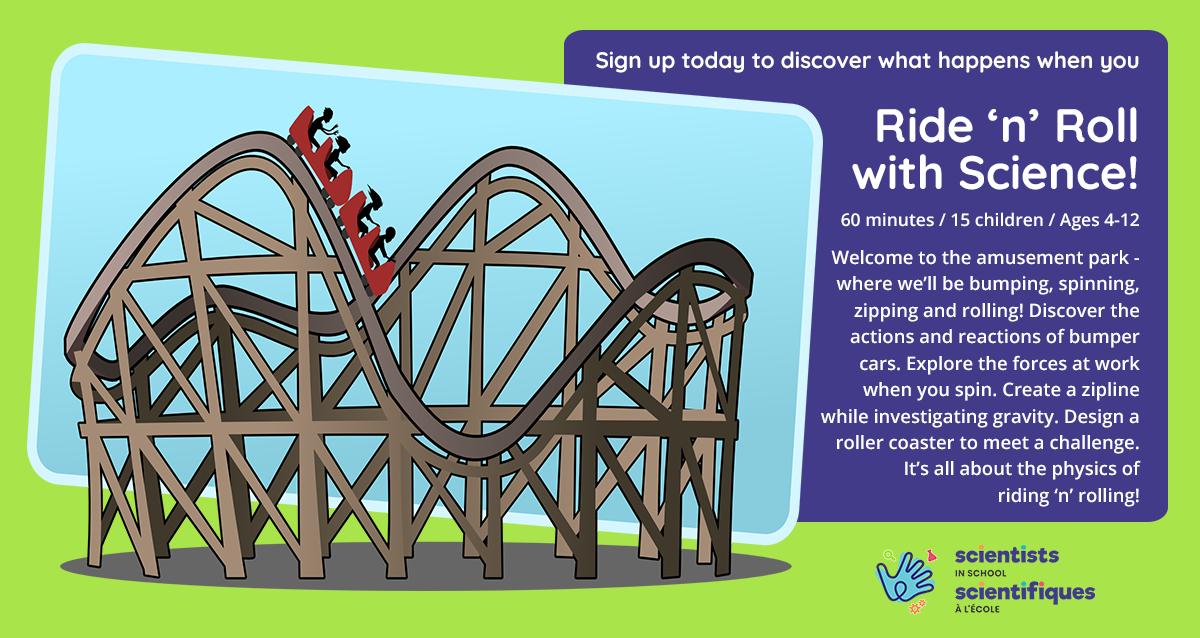 Title
Date: Date
Location: Location
Category: Category