Forging Freedom: Brantford and the Underground Railroad - Online Author Talk - This event has already occurred
Event Details:
In Celebration of Black History Month, we welcome back Karolyn Smardz Frost for further discussion on Brantford's black history and its connections to the Underground Railroad.
Click "Register Online" to register now! After registering, you will receive updates and information on how to attend closer to the date of the event.
More about this event:
Brantford had a small but vibrant Black community by the 1830s. At an important stop on the Underground Railroad, in November 1860, William Still, Secretary of the Pennsylvania Antislavery Society, received a note signed by a man whom he had helped during his flight from Richmond, Virginia, to Brantford, Stepney Brown. Stepney made his living employed seasonally at hotels on both sides of the Niagara River borderlands and worshipped alongside the Johnson and Jones families at the British Methodist Episcopal Church.
Originally a simple frame building, his church was replaced in 1896 with the brick church on Murray Street and later renamed after Reverend Samuel R. Drake. Hear the story of some of the freedom seekers who settled in Brantford, whose lives centred around faith, music and family. Descendants include Florence Jones, church secretary for more than 40 years; Rob and Evelyn Johnson who with 12 of their 14 children toured Ontario as the Royal Canadian Harmony Singers in the 1940s; and Karen Burke, who today is a choral conductor/clinician, composer, music director and Associate Professor at York University, among whose accomplishments is the founding of both the Toronto Mass Choir and the York University Gospel Choir.
Registration begins December 20.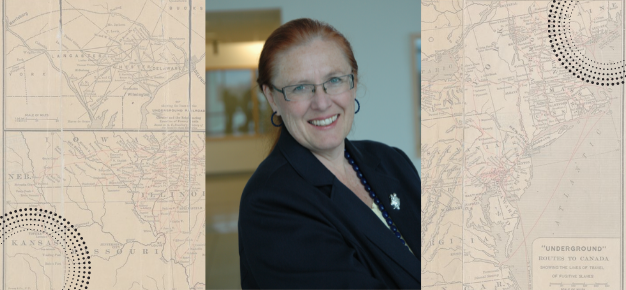 Title
Date: Date
Location: Location
Category: Category