The Rise and Fall of the Attawandarons - Online Presentation - This event has already occurred
Event Details:
Come learn about the Attawandaron Indigenous people of Southern Ontario. One of the most progressive nations of their time, they built power through political alliances and developed knowledge with a technical edge alongside strong spiritual beliefs.

Click "Register Online" to register now! After registering, you will receive updates and information on how to attend closer to the date of the event. Registration begins Friday, August 20.

About Garth :
Garth Pottruff was raised in the farm community of Bethel … known to some as the centre of the universe. He has a Lakehead University degree in Forestry, followed by two years of internship to become a professional forester for Ottawa Carleton, with the Ministry of Natural Resources. He was responsible for collecting super trees across Ontario for the gene pools. In 2006, with his son Chad, they founded the Grand River Rafting Company. This outdoor education company specialized in using rafts as floating classrooms, teaching on Indigenous knowledge, fish & wildlife, survival skills and medicinal & edible plants. This small company of four rafts now hosts over 40,000 people yearly… with a passion to showcase the Grand River.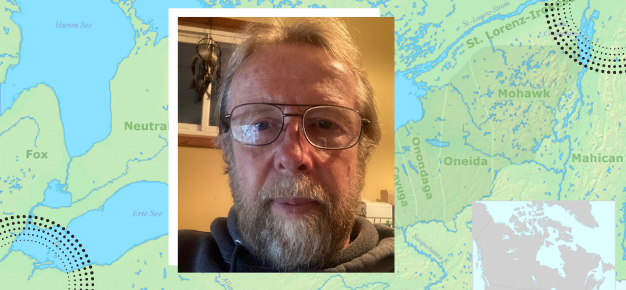 Title
Date: Date
Location: Location
Category: Category