Motivation, Movement and Music with Joan Minnery – Online Workshop - This event has already occurred
Event Details:
Looking for some motivation and fun? Join the Seniors @BPL committee and Joan Minnery for a fun and interactive afternoon!
Specially geared towards seniors, this session is intended to get you on your feet and moving to music you know and love.

This is a live virtual event. Click Register Online to register now! After registering, you will receive updates and information on how to attend closer to the date of the event.

About Joan:

Joan Minnery is a one-woman force of inspiration! Joan wears many hats as music educator, drama coach, professional entertainer, motivational speaker, line dance instructor, song and dance instructor, Zumba instructor and health journalist. Joan is a busy solo performer and tours extensively with Indie rock band SIVLE.

Joan's bestselling autobiography, Walking My Way Back to Me, is the story of her personal transformation.

As CEO of Joan Minnery Enterprises, Joan runs SIVLE, the SiNG iT Music Studio, and the Brantford Cabaret.

Joan has been nominated five times for the Brantford Citizen of the Year. She is the recipient of the Queen's Golden and Diamond Jubilee Medals for Community Volunteerism, Health Advocacy and Leading Young Children towards Music. Joan is the 2018 recipient of the Mohawk College Alumni of Distinction Award and is proud to have a Mohawk College Music Scholarship named after her.

The highly sought-after motivational speaker and entertainer tours across Canada and the United States delivering her message of "Put Down the Fork & Get Moving" as she invigorates her audiences about the power of self-love and following the three M's: Motivation, Movement & Music.

Joan Minnery happily hails from Brantford, Ontario, Canada. She is the daughter of Bill and Elsie, the youngest sister of John, Anne and Bob, and the boastful mother of Bill (BJ). Joan can be spotted at most events escorted by her life partner, Keith Curley.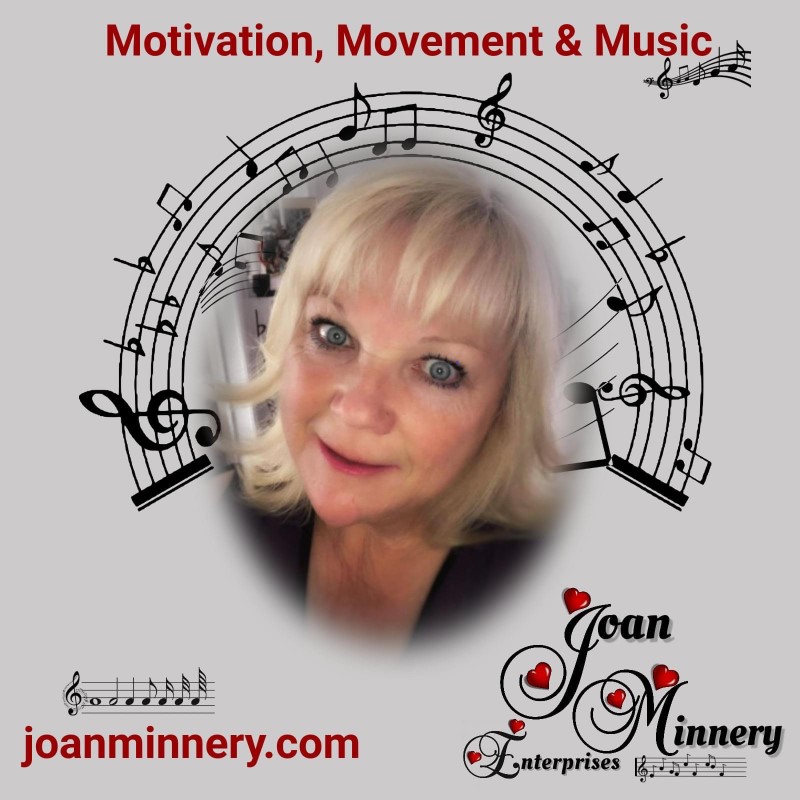 Title
Date: Date
Location: Location
Category: Category