Clay Pot Reindeer Craft - Follow-Along Video - This event has already occurred
Event Details:
Join Chris as she shows us how to create a Clay Pot Reindeer!
This event will be available as a pre-recorded follow-along video. On November 16, check out the Home Based Activities page for this actvity and other activities.
New activities will be available on Mondays.
If you have a suggestion for a virtual program, or would like to provide feedback, please fill out our survey.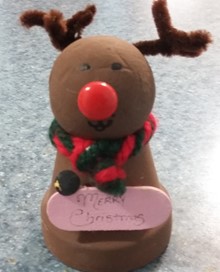 Title
Date: Date
Location: Location
Category: Category