Introduction to Silhouette and Wood Signs - This event has already occurred
Event Details:
The Silhouette Cameo electronic cutter is a crafting and DIY dream machine!
This machine let's you cut precise shapes from paper, vinyl, fabric and other thin materials to make cards, crafts, personalized stickers and more.


Part 1: Learn the basics of creating with the Cameo, including the computer program used to create designs.
Part 2: Create your own wood sign using a premade design or your creation from Part 1.
The Silhouette Cameo is available to use in the MakerSpace area at our Main Branch, which means you can keep creating and making things well after this program ends! Learn about all of the crafting items you can use through the Library.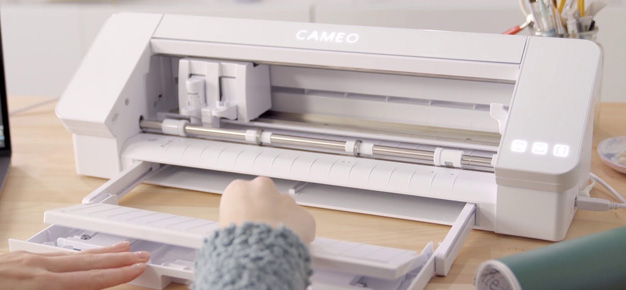 Title
Date: Date
Location: Location
Category: Category